Digitize Technology is one of the frontrunners in providing the highest-quality hardware and IT solutions in the Middle East today. Established in 2006 and headquartered in Dubai, Digitize Technology has played a major role in contributing to the success of hundreds of companies in the business and education seactor throughout the whole region.
Started as a spin-off company of The Knowledge Hub, a leader in providing technology integration in schools and universities, Digitize Technology has indeed gone a long way. For more than 10 years, the company has shown remarkable expertise in innovation through its reputable network of carefully selected distributors. At present, Digitize Technology is one of the most reliable and trust­ed providers of information technology solutions and technical support to its ever growing clients.
Going digital in today's highly innovative world is both an opportunity and a necessity. Digitization is an opportunity for an organization to upgrade its services, modify what's outdated, explore its potential, and even go beyond the limits of their vision in order to boost up the company's productivity and ultimately, increase the satisfaction of its clients. Likewise, technological innovation is a necessity because it significantly affects the efficiency of the over-all operations of a business and thus, helps it to be truly competitive, ultimately empowering it as a whole.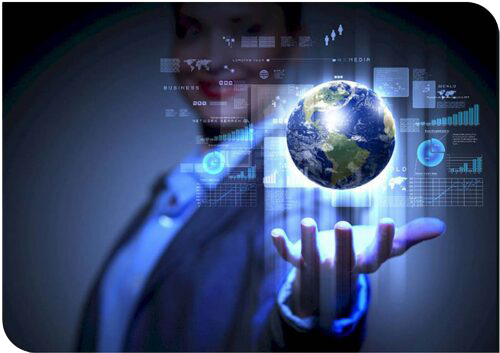 Digitize Technology helps organizations to be more innovative, resilient, and more responsive to the demands of their industry through its hardware and IT solutions which are not just superior in quality, but most importantly, serve as cost-effective tools for organizations to efficiently carry out their strategies as flawlessly as possible.
On the other hand, it is never enough to just have the technolo­gy in our hands. It goes beyond keeping up with what's latest. Most essentially, technology should be appropriate, sustainable, and should bring value to an organization. This is the very reason why Digitize Technology does not merely offer tools. We provide solutions — solutions that will be deemed as a valuable investment today and for the future.